YOUR EVENTS IN ELEGANT SPACES
Franca e Fernando Sironi, the penultimate owners of The Sironi Silk House loved organising parties attended by the Tortonese bourgeoisie, brimming with dance and fun, parading fabulous outfits ever-so elegantly, as was want to do in those days.
If one tries to imagine the echoing music, cornucopious buffets of delicacies and gourmand rarities and the carefree atmosphere, one begins to understand how deeply these special occasions remained imprinted in their guests' memories.
Nowadays The Sironi Silk House continues to offer the possibility to host events and ceremonies within its authentic and finely appointed spaces, creating unforgettable moments.
PRIVATE PARTIES
The Sironi Silk House has recently been restored and furnished with original pieces. It is made up of two floors, an inner courtyard and another, more spacious courtyard to the rear of the property. This home offers itself as an out of the ordinary, highly evocative location. The renovation took place with the specific intention of transforming this homestead into a cultural centre able to host a wide range of events.
Furthermore, in certain exceptional cases, The Sironi Silk House can be rented out exclusively in its entirety for special sojourns and other events.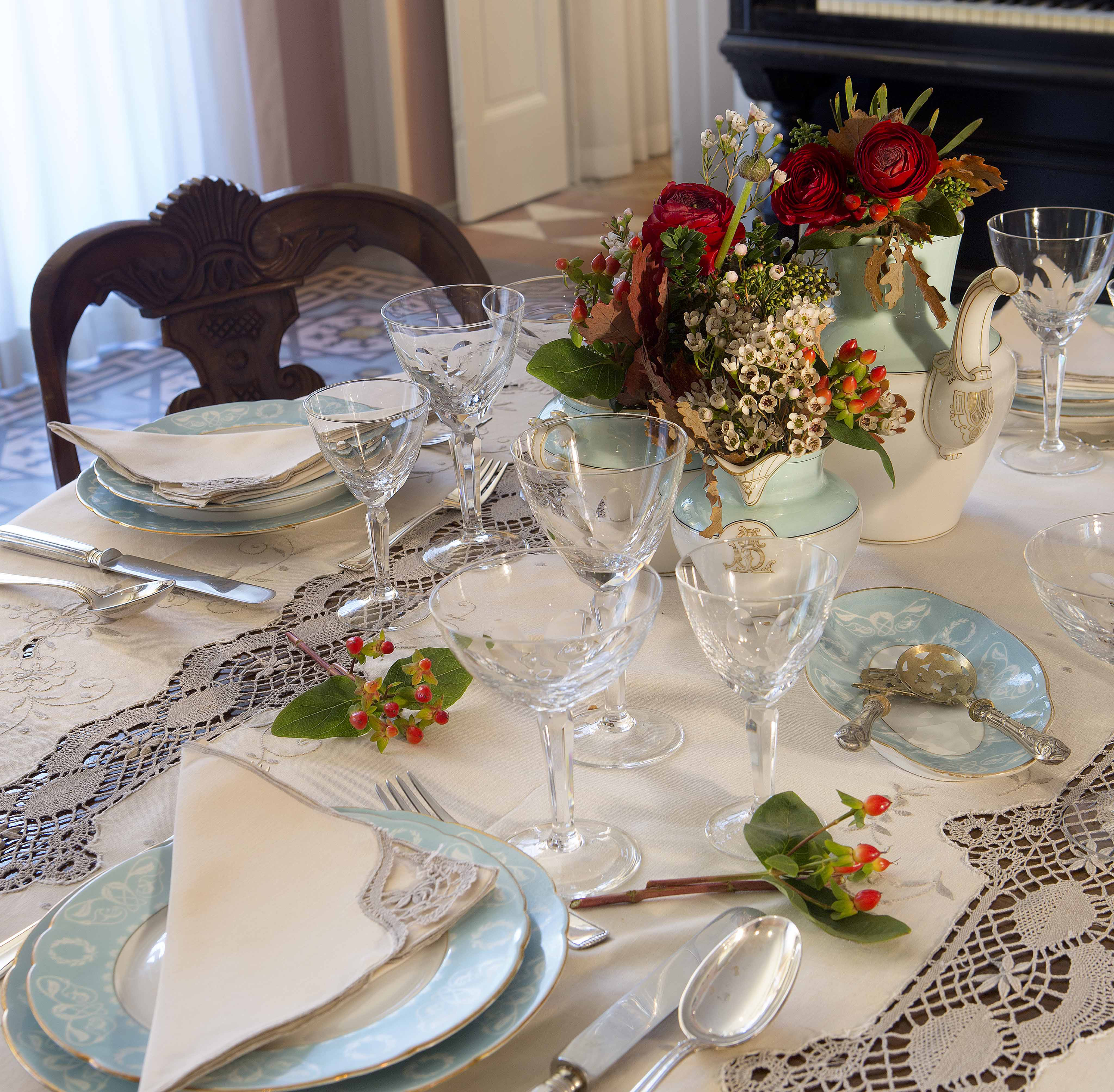 WEDDINGS
The Sironi Silk House is a unique location able to truly welcome guests, wrapping them in the tastes and scents of another time. The bride and groom have the entire building at their disposition to use freely, with the possibility of organising their wedding celebration in the chambers of the home's bel étage, within its highly inspiring spaces.